Reliable SUVs with the best gas mileage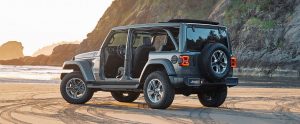 SUVs can do many things, but the one thing that they don't have much of a reputation for is fuel economy. They'll tow and pull nearly anything, but they can't pass a gas station.
Or so the record says. The fact is there are plenty of SUVs whose fuel economy defies what stereotypes and long-held notions suggest. But which ten SUVs for sale are the most efficient?
To answer that question, iSeeCars first analyzed 15.8 million vehicles in 2019 to determine which had the highest likelihood of lasting to 200,000 miles (the full results of this research can be found in our longest lasting cars study). We then determined the average combined fuel economy rating across all available powertrains for those vehicles. The resulting data points were used to rank each SUV by efficiency. Electric SUVs such as the Tesla Model X were not included in this study.
Some might be curious why we're using our reliability study as a jumping-off point for determining the most fuel-efficient SUVs. The answer is simple: we wanted not just the thriftiest SUVs but also the most reliable among them. This means that SUVs which did not rank in our reliability study - ie, there were no examples that were sold in 2019 with more than 200,000 miles on the odometer - were not included in our analysis.
Though this might leave out one or two thrifty options for fuel-efficient SUVs that are new to market, it allows us to see which SUVs fall into the coveted center section of a Venn Diagram showcasing reliability and efficiency. Here are the winners:
Most Reliable and Fuel-Efficient SUVs
1. Volvo XC90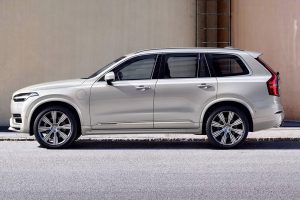 Average combined fuel economy: 32.1 mpg
Vehicles with more than 200,000 miles: 0.70%
The fact that the Volvo XC90 earns the top spot on our list is no surprise. The marque has always been at the forefront of reliability, building its reputation on the back of long-lived cars like the old Volvo 240. With 0.70 percent of XC90s lasting until 200,000 miles, that reputation lives on today in the brand's biggest SUV.
Lately Volvo also turned to efficiency, and the XC90's available plug-in hybrid powertrain showcases their advancements in this regard. By mating an electric motor and battery pack to their supercharged and turbocharged 2.0-liter four-cylinder, the powertrain - known as T8 in Volvo parlance - will allow for up to 18 miles of electric-only driving and a 58 MPGe rating (read more about what that means here). Those figures help the XC90 snag the win in our list of most efficient SUVs.
2. Porsche Cayenne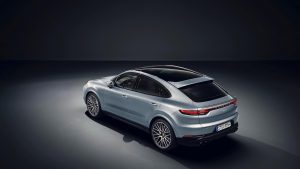 Average combined fuel economy: 24.4 mpg
Vehicles with more than 200,000 miles: 0.20%
Yes, that's right - the Porsche Cayenne takes second place on our list of most efficient and reliable SUVs. Surprised? Don't be. Porsche reliability is some of the business, with Consumer Reports ranking them first among all manufacturers. The Cayenne doesn't shirk off efficiency either, with the new E-Hybrid model able to drive 13 miles on pure electricity and otherwise get 22 mpg in the combined city/highway cycle. Ordinary Cayennes with the volume 3.0-liter V6 engine are rated for 19 mpg city, 23 mpg highway, and 21 combined.
3. Acura MDX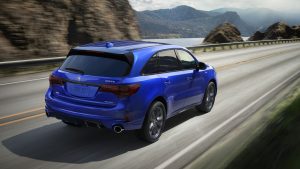 Average combined fuel economy: 22.4 mpg
Vehicles with more than 200,000 miles: 1.60%
With an average of 22.4 combined city/highway MPG over two available powertrains, the front-wheel drive or all-wheel drive Acura MDX just slightly trails the Cayenne for average efficiency. Where it trumps both the Porsche and the Volvo handily is in reliability: 1.60 percent of MDXs sold in 2019 had 200,000 miles or more. That sort of durability pairs well with the available Sport Hybrid model, which manages to get up to 26 mpg city from its electric and gasoline powertrain.
4. Nissan Pathfinder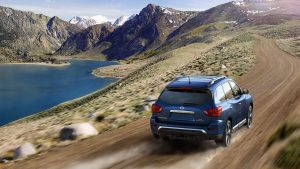 Average combined fuel economy: 22.4 mpg
Vehicles with more than 200,000 miles: 0.80%
The Nissan Pathfinder isn't the first SUV that comes to mind when anyone starts talking about efficiency, but the data doesn't lie - this is a surprisingly efficient SUV that matches the MDX almost tit for tat in gas mileage. A 3.5-liter V6 is standard across the Pathfinder lineup and is rated for 20 mpg city and 27 mpg highway. Despite its thriftiness, it still has enough grunt to tow up to 6,000 pounds.
Don't discount the price, either. Of the top five vehicles on this list, the Pathfinder undercuts the next cheapest model in average new-car transaction price by a full $16,000.
5. Audi Q7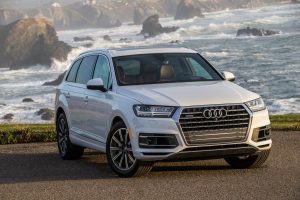 Average combined fuel economy: 21.2 mpg
Vehicles with more than 200,000 miles: 0.10%
Rounding out the top five on this list is the Audi Q7. This luxury SUV does not have the same level of reliability found in some of the other vehicles on this list, with just 0.10 percent of models sold in 2019 having reached 200,000 miles. But it does offer fuel economy that many SUVs cannot. Gas mileage for both the base turbocharged four-cylinder and supercharged V6 is 19 mpg city and 25 highway. The luxurious Q7 also has room for seven, will tow up to 7,700 pounds, and can be equipped with some of Audi's most advanced technology and features.
6. Jeep Grand Cherokee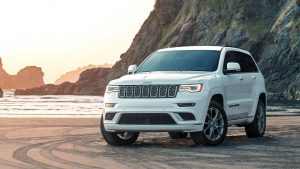 Average combined fuel economy: 20.2 mpg
Vehicles with more than 200,000 miles: 0.90%
The Grand Cherokee doesn't just have the capability to tackle trails; it is also a reliable and efficient SUV, with an average combined fuel economy of 20.2 mpg and with 0.90 percent of models sold in 2019 having reached 200,000 miles. The flagship Jeep is also an SUV of many talents: there's the rock-crawling Trailhawk, the race-ready Trackhawk, the luxurious Limited, and a handful of lesser trim levels for those looking to save some cash. Don't expect the Trackhawk to be a paragon of efficiency, but those powered by the standard 3.6-liter V6 are capable machines that won't break the bank when it comes time to fill up.
7. Dodge Durango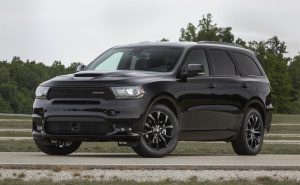 Average combined fuel economy: 19.3 mpg
Vehicles with more than 200,000 miles: 1.30%
Closely related to the Grand Cherokee is the Dodge Durango, which has proven to be a little more long-lasting but not quite as efficient. This Dodge also offers a couple of big-engined options, including the 363-horsepower 5.7-liter V8 and 475-horsepower 6.4-liter V8. Properly equipped the Durango can tow an impressive 8,700 pounds - that's on par with truly full-sized beasts like the Ford Expedition and Chevrolet Tahoe. Yet for all its muscle the Durango remains smaller and more manageable than those vehicles, and its standard 3.6-liter V6 can net 21 mpg in combined city/highway driving.
8. Ford Explorer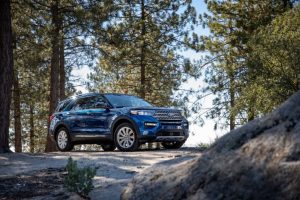 Average combined fuel economy: 19.3 mpg
Vehicles with more than 200,000 miles: 0.90%
Tying the Dodge for sixth place is one of America's favorite SUVs, the Ford Explorer. This family hauler won't offer the go-fast engines that can be found in the Durango, but there's plenty of pragmatism to go around here. With the base four-cylinder, the Explorer can get up to 22 mpg combined, which is plenty competitive against the various crossovers and SUVs it competes with.
9. Land Rover Range Rover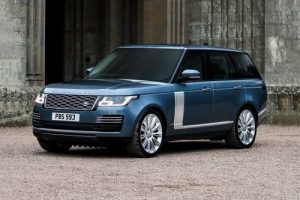 Average combined fuel economy: 19.2 mpg
Vehicles with more than 200,000 miles: 0.20%
The iconic Range Rover makes our list thanks to its 19.2 average combined mpg rating and the fact that 0.20 percent were sold in 2019 with at least 200,000 miles. The Range Rover offers an abundance of available powertrains to prospective buyers, with the most efficient choice being a plug-in hybrid option that can manage 31 miles of electric driving. That engine, new for 2019, is rated at 42 MPGe. For those not interested in hybridization, an available diesel V6 pulls off a combined rating of 24 mpg, while the base engine musters 23 mpg combined.
10. Jeep Wrangler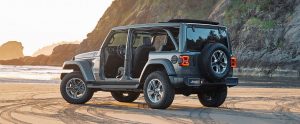 Average combined fuel economy: 18.9 mpg
Percentage of models with more than 200,000 miles: 0.90%
Sneaking into last place on our list is another icon, the Jeep Wrangler. The Wrangler might seem like a bit of a dark horse here; its blocky styling and renowned capability don't suggest fuel efficiency. But the Wrangler - and we're talking the two-door here - is a compact SUV whose small size and relatively lightweight bestow it with decent fuel economy. A thrifty turbo-four is available, but most models are equipped with the 3.6-liter V6 that's shared with the Grand Cherokee and Dodge Durango. 2020 models now offer a diesel option that gets 25 mpg combined, but this powertrain was not included in our analysis.
The more popular four-door models have an average combined fuel economy of 18.8 mpg; the negligible difference is due to the four-door's larger size and heavier weight. Four-doors also receive the diesel engine as an option for the 2020 model year, where it is also rated for 25 mpg combined.
If you're in the market for a new or used SUV, you can search over 4 million used and new models with iSeeCars' award-winning car search engine. Its advanced algorithms help shoppers find the best deals, and tools like the iSeeCars VIN check report provide key insights and pertinent data.